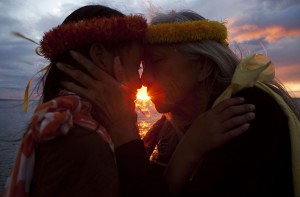 Dan Millman wrote in his book, The Laws of Spirit: A Tale of Transformation,, "People rarely fail; they only stop trying." This quote resonates the truth with me now more than ever. You see, many years ago, more than I care to publicly admit, I wanted to attend the Brooks Institute of Photography in Southern California. I requested the catalog and would pour over the glossy pictures for hours on end, dreaming of what it would be like to follow my dreams and become a photographer.
Back then, I had neither the means nor the courage to follow my path. And when life handed me an academic scholarship to my local university, I swept my photography dreams under the rug and pursued a degree in business finance. Over the years, the pulse on my dream remained alive, but grew fainter as the years went by. At one point, I applied to and was accepted to the Pratt Institute in Brooklyn, NY and later, the Colorado Institute of Arts. By then though, I was earning a lucrative income in the advertising industry and I didn't go. You see, I still didn't have the courage to let go of the known (a steady job, income, benefits, vacation, etc.) to walk into the unknown (my dream of becoming a photographer.)
Two years ago, my dream resurfaced with a vengeance. This time, it was too strong too ignore. So I applied to the Brooks Institute and was accepted. I walked through incredible fear as I left my steady job and all the trappings that go with it to follow my dream. Now I'm studying visual journalism and documentary film with an emphasis on visual anthropology. As part of my interest, I joined a group of about a dozen students from Brooks in November and December of 2011 to travel to the Hawaiian Islands. Our goal was to put together a collective group of work that would document Hawaii from an alternative perspective. I wanted to go and meet the locals, talk story, hear about the issues most pressing to them today and share what I learned. I currently have a rough cut of my video done. It's called "Breath of Life." I'm still working on the final edit, but thought you might enjoy a sneak preview.
While I was there, I met incredible people: people who took me into their homes and trusted me with access into the most intimate parts of their lives. One of those people was Sarah "Puna" Kihoi. For over 40 years, Kihoi was a master steers-woman with an ocean-faring rowing team on the Big Island. She now works with the Queen Lili'uokalani Children's Center and cares for her Granddaughter Tahlia. After spending several weeks getting to know Puna and Tahlia, they allowed me to join them late one afternoon as they drove down to the beach at Kawaihae on the Big Island to practice sacred chants and hula. We arrived at sunset and were blessed with one of the most extraordinary skies I've seen to this day. It was a magical evening. Being able to observe and take photos and video of a grandmother handing down ancient culture to her granddaughter was one of the highlights of my trip.
As a contemporary photographer, I put together a series of four photographs I lovingly refer to as "Grandmother Teaching."
To honor the beauty of the people and the moment, I also submitted the work to the Lucie Foundation's 10-year anniversary International Photography Awards contest. One of my grandmother teaching series, Honi of Love, won Honorable Mention. I couldn't be more proud. This award encourages and inspires me to continue to step into my destiny and lead a life based on my heart's desire. I hope it does the same for you. Following is the press release from my win:
************************************************************************************************************<img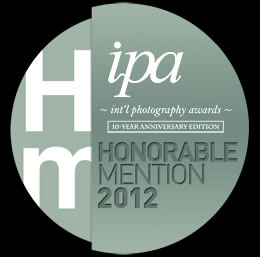 We are pleased to announce that Victoria Linssen was awarded: Honorable Mention in the People – Culture category for her winning entry "Honi of Love," in the Lucie Foundation's 10-year anniversary International Photography Awards competition. Linssen is currently a photojournalism student with the Brooks Institute of Photography in Ventura, CA, graduating in December of 2012. Her area of emphasis is on visual anthropology, documenting disappearing cultures to create a living archive for future generations. Linssen spent two months in Hawaii in the latter part of 2011 shooting the cultural side of Hawaii that tourists don't often see. She spent her time on the islands with about a dozen students from Brooks, each photographing and videoing the subjects they are most passionate about. Honi of Love is part of a series of four images of a grandmother teaching her granddaughter sacred hula and chants in Keauhou, Hawaii on the Big Island. Select images from Linssen's work are currently on display at the Visions Gallery in Ventura, CA.
ABOUT Winner:
Victoria Linssen spent most of her career working as an advertising executive in Corporate America. When she was declined to join a team from her agency going to Haiti to volunteer and capture primary footage for a nonprofit, an old dream re-awakened in her. She quit her job, picked up her camera and began shooting again. Linssen is currently a student at the Brooks Institute in Ventura, CA and will graduate in December 2012. Linssen has been published in the Ojai Valley News, the Union Jack Newspaper, Week in Pictures (in collaboration with the National Press Photographer's Association) and was a Finalist in the Federation of European Photographers contest.
Statement from the artist: Growing up as a child in the wooded forests of upstate Michigan and Wisconsin, I became deeply and profoundly connected to and moved by nature. I began exploring the question of "what is nature?" (i.e.: What is human nature, animal nature, plant nature, etc.?) Personally, I believe that the plants, the animals, the people and the forces of nature are all connected in an intricate, inexplicable and intimate way. As a visual artist, my goal is to capture that invisible, etheric essence of nature and to bring it forward to be seen and appreciated. I strive to capture the inner beauty, the mystery that expresses the emotional side of nature and human fascination with it.
ABOUT IPA:
The 2012 International Photography Awards received nearly 18,000 submissions from 104 countries across the globe. IPA is a sister-effort of the Lucie Foundation, where the top three winners are announced at the annual Lucie Awards gala ceremony. The Foundation's mission is to honor master photographers, to discover new and emerging talent and to promote the appreciation of photography. Since 2003, IPA has had the privilege and opportunity to acknowledge and recognize contemporary photographer's accomplishments in this specialized and highly visible competition. Visit www.photoawards.com
Contact:
Victoria Linssen:
vlinssen@victorialinssen.com
https://victorialinssen.com
IPA Contact
Jade Tran
Competition Director
International Photography Awards
jtran@iawardsinc.com